Are you struggling with setting boundaries at work and in your personal life?
Are you struggling with work life balance?
Are you struggling with getting your voice heard?


Learn the skills that empower you to live your most successful life - in work, play, parenting and partnership.


10 Amazing Women with valuable Lessons, Motivation, Inspiration, and Affirmations.


Exactly what you need to support you on your journey in life and career!


You'll be left feeling excited and motivated to begin setting boundaries for yourself and feel more confident, bold, and intentional in saying 'NO'
Here's our amazing expert
lineup & topics …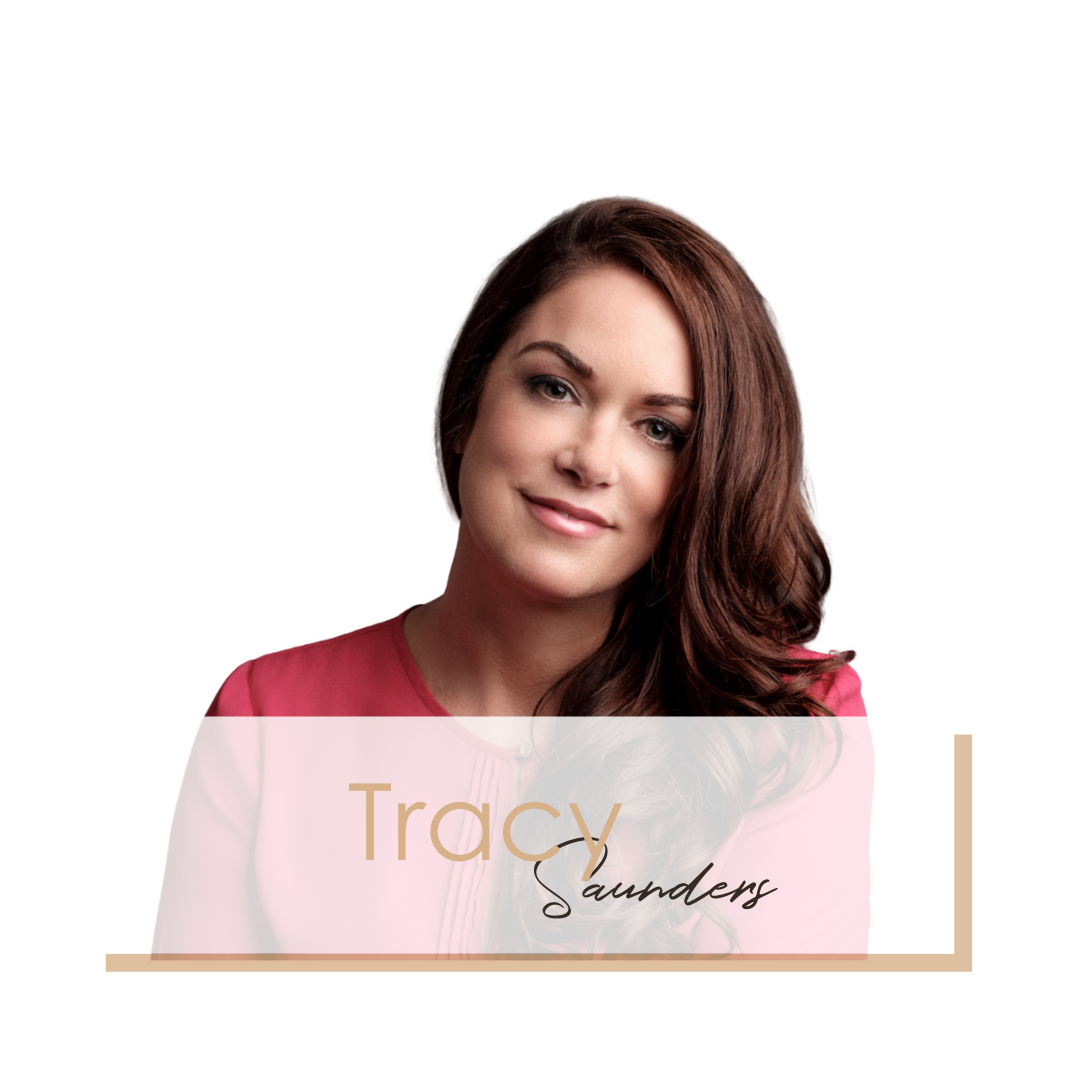 Recruitment Stategist
"Stop Settling. Get the Job You Want."
As CEO of BossMake/Her, Tracy Saunders advises the world's leading corporate women to position themselves for a career move, accelerate their career search, be heard above the noise, and land the roles they really want. She shares insights from her experience as an executive job search strategist and coach that will help you advance your career. Tracy inspires you to stop settling for less, and discusses how to set boundaries that align with your goals for work-life balance, roles and duties, and the job titles you want.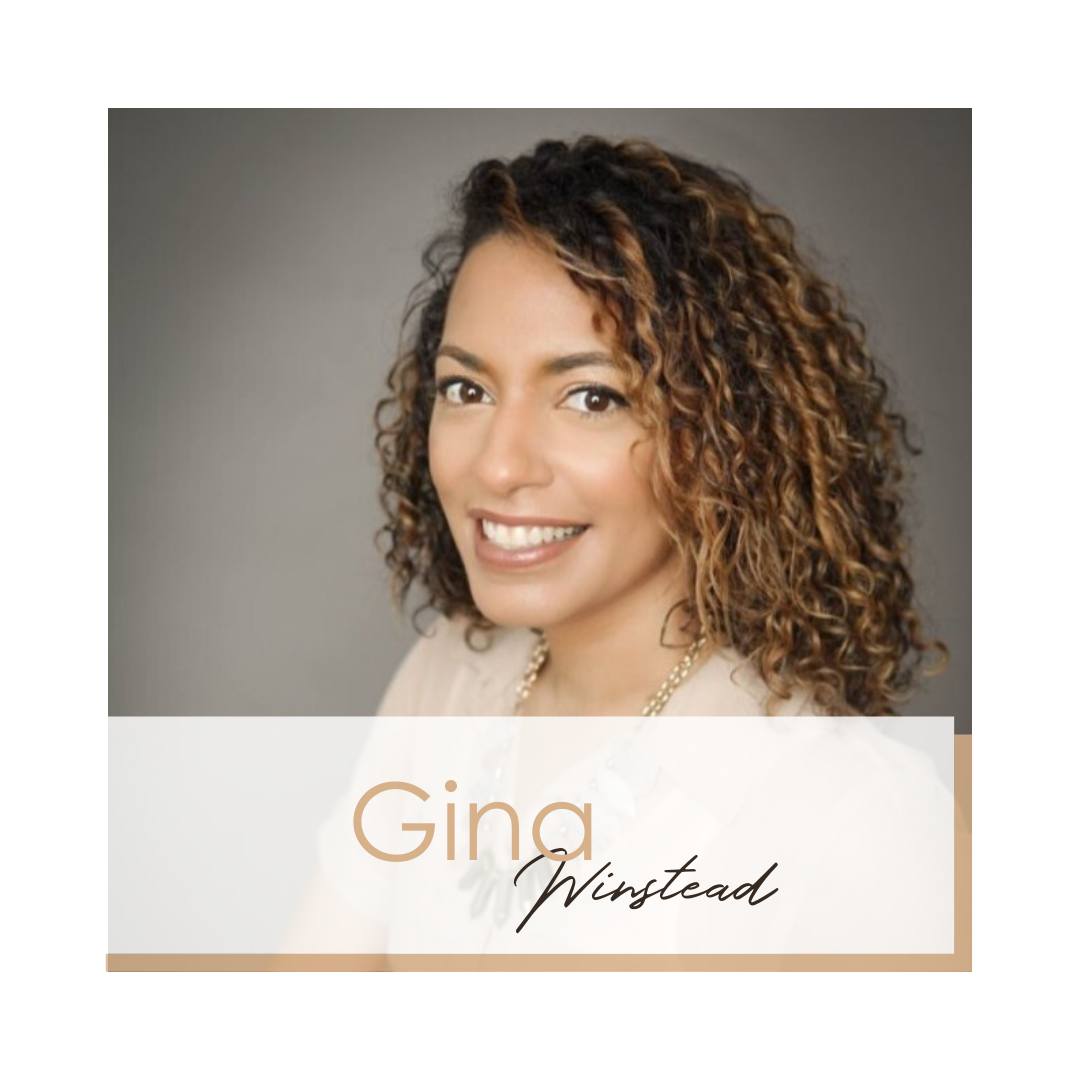 Inclusion & Diversity Advocate
"Inclusivity Opens Minds and Doors"
Gina Winstead is Vice President & Director of Innovative Community Engagement, and outspoken advocate for inclusivity and diversity, helping to bring authentic female leaders to the forefront and build awareness about the importance of respecting people's chosen pronouns. Gina talks about the significance of boundary setting to create safe spaces for women to support and respect each other. She also highlights the responsibility women in leadership hold to help other women succeed, especially in environments where diversity and inclusion are still falling short.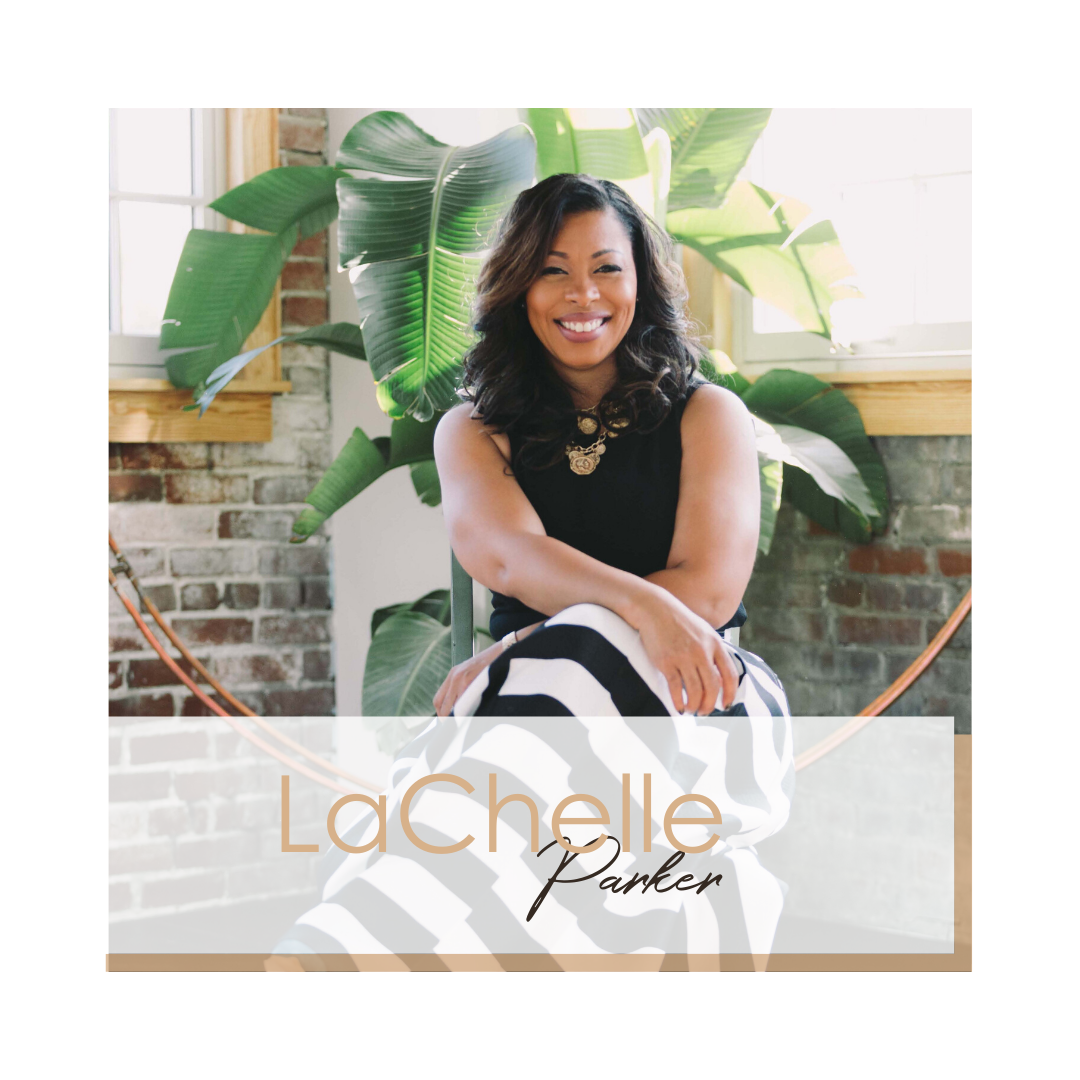 Lifestyle Strategist
"Healthy Boundaries Start With You"
Lifestyle Strategist, LaChelle Parker challenges you to dive deep, ask yourself the hard questions that lead to your truths, and rediscover your true self. Only then can you effectively set the boundaries that lead to the life and career you truly want. LaChelle brings her expertise to the discussion of saying "no", and shares how to set healthy boundaries in your personal and professional relationships that ensure your needs are met while you achieve your goals.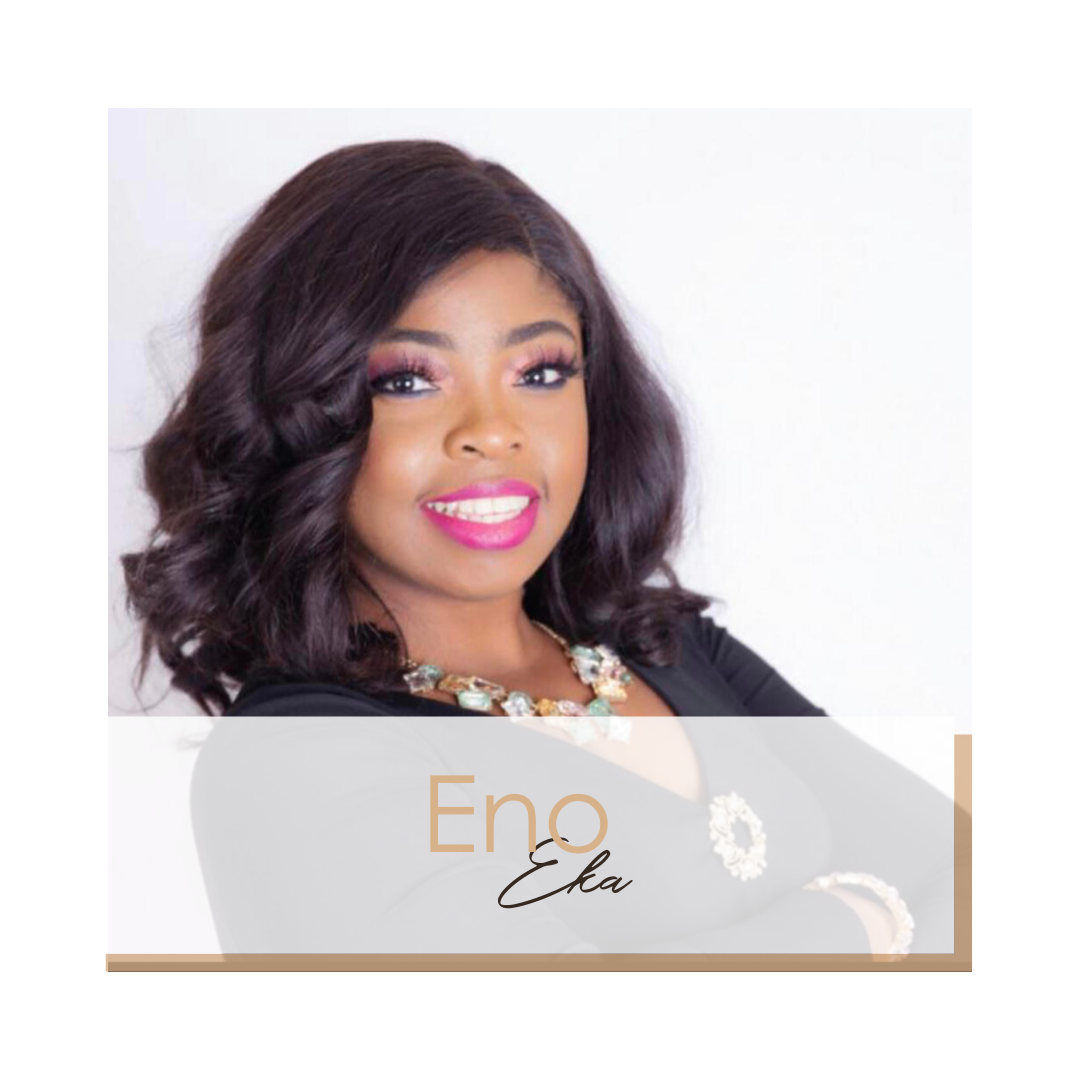 Career Coach
"Your Story is your Power"
Award-winning career coach and speaker, Eno Eka illustrates how you can use the power of your story to fully embody who you're meant to be and fulfill your dreams. She takes you on a motivating journey by sharing her own empowering story of the personal development and intentional self-investment that led to the life she loves getting up for each morning! Learn from Eno how to show up as the fullest expression of yourself in the roles you really want in life.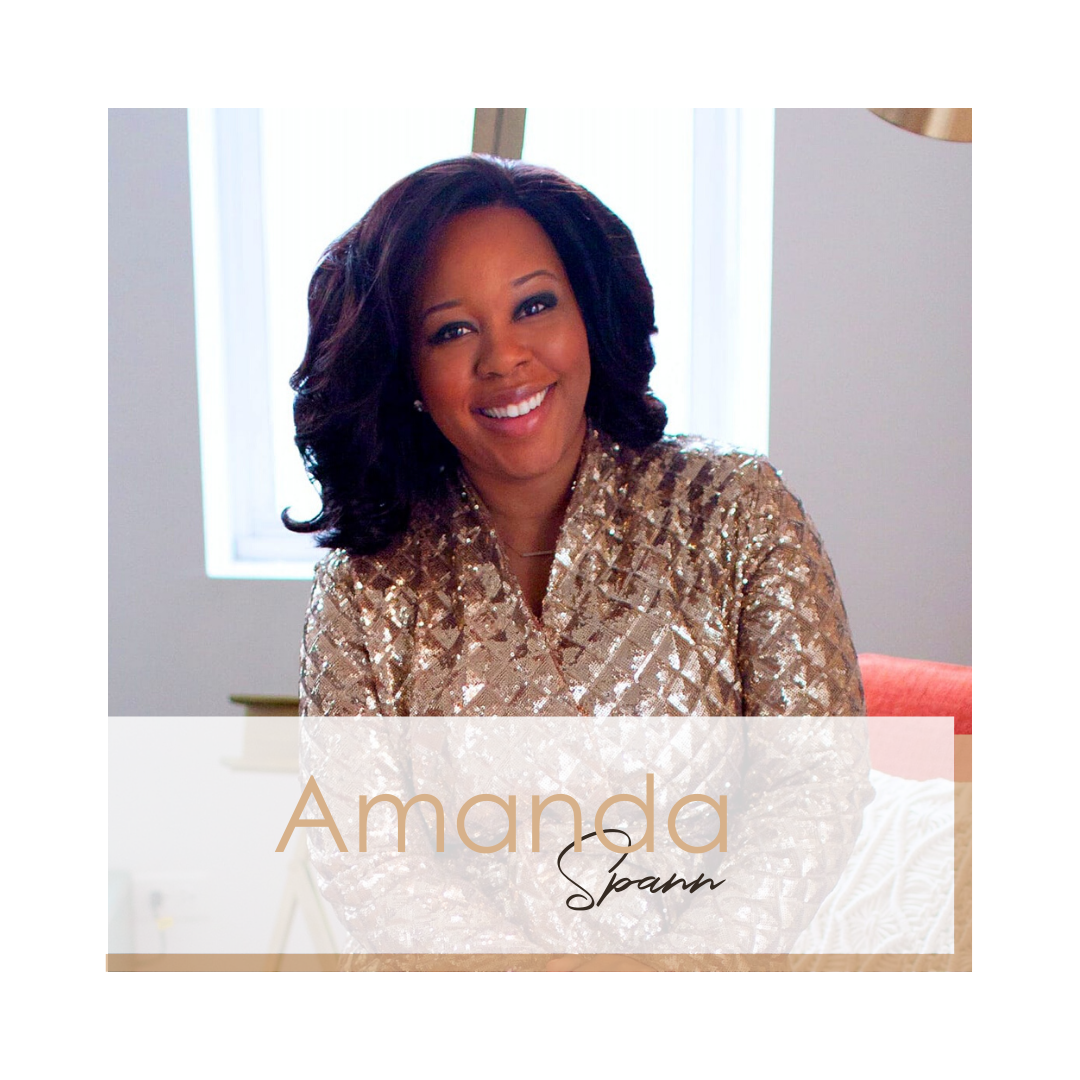 Brand Strategist
"You Are Your Living Brand"
Amanda Spann draws on her public relations and brand development expertise to illustrate how you can successfully craft your personal brand. She shares her own personal story, learning how to successfully maintain boundaries as a woman entrepreneur. Hear Amanda's key insights on what it means to lead with authenticity, consistently living the brand you create for yourself.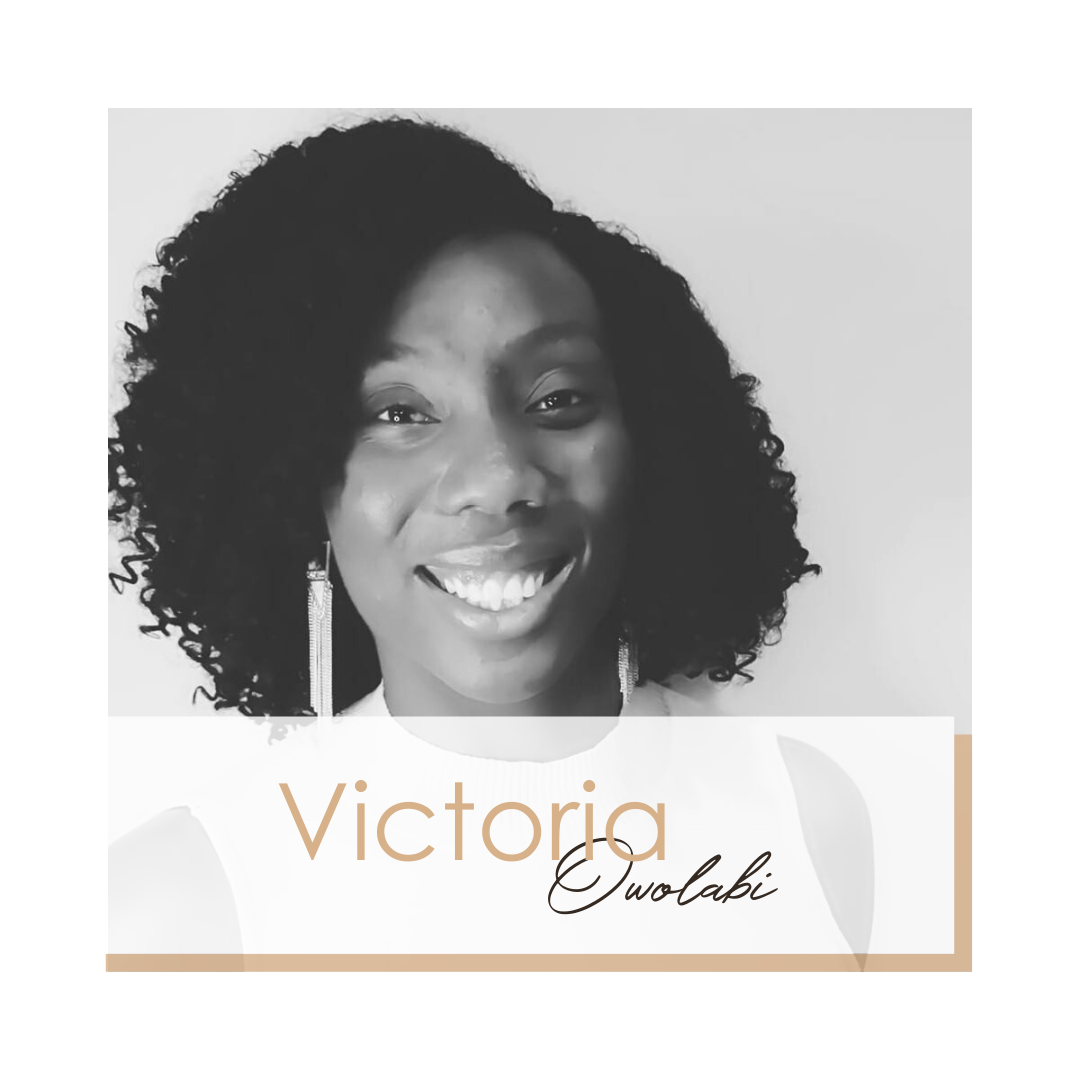 Visibility & Sales Strategist
"Effectively Communicate Your Value"
Visibility & Sales Strategist, Victoria Owolabi, is an expert storyteller, and shares her with you in a powerful way. She shares the value of your own personal stories and how they can be powerful tools that help you influence more effectively, in your personal and professional life. Learn from Victoria 5 key actions you can implement to communicate your boundaries, your value and your authentic viewpoint.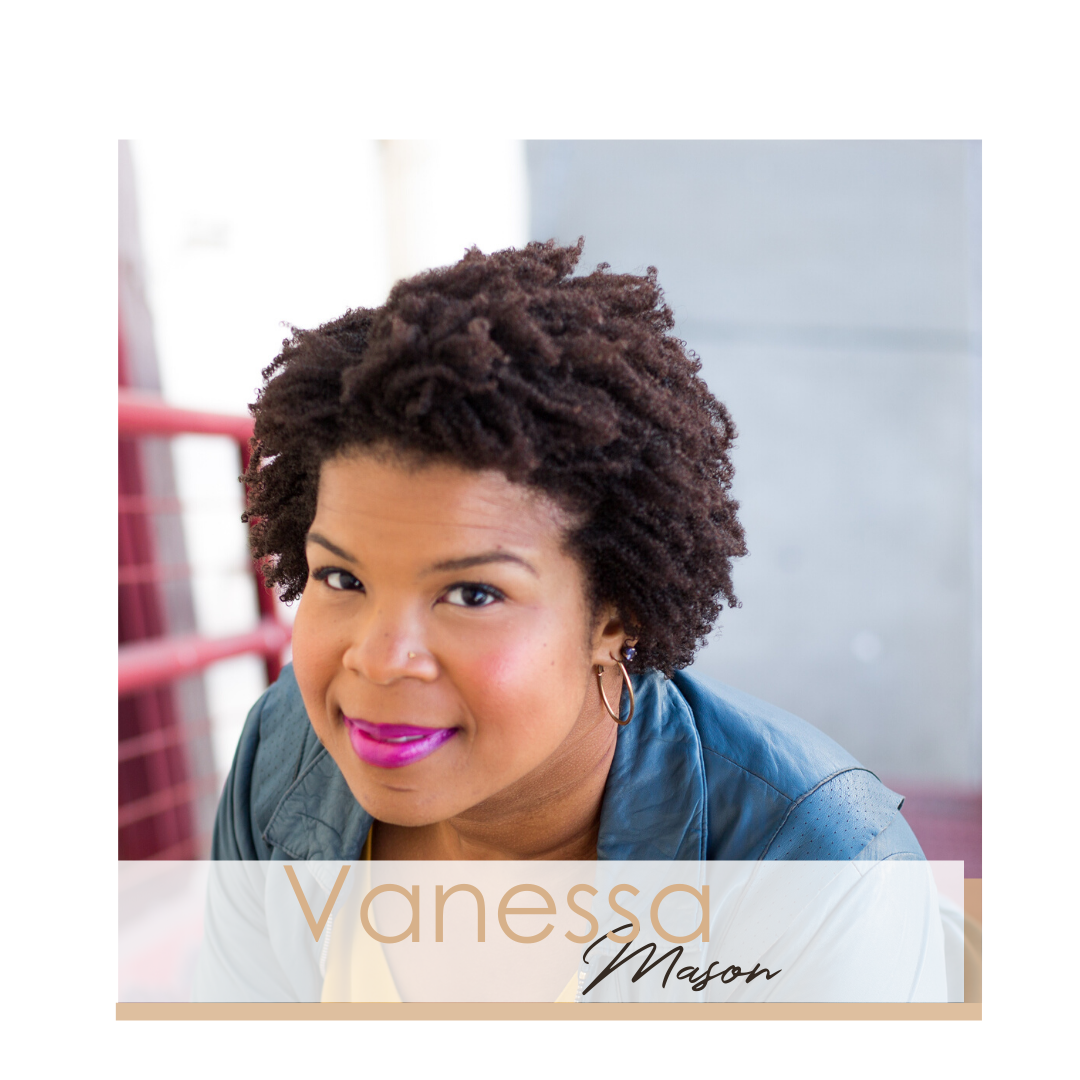 Research Director
"Boundaries Before Burnout"
Vanessa Mason is a successful Research Director who also coaches women to find and live work life balance that leads to greater fulfillment. She shares her very personal and candid story about quickly climbing the corporate ladder and living through the deep challenges of burnout—twice. Vanessa shares with you how she created a more fulfilling and financially abundant life for herself after burning out. She also shares key insights on how to spot the patterns of corporate burnout early so you can set boundaries for yourself and continue to love what you do each day.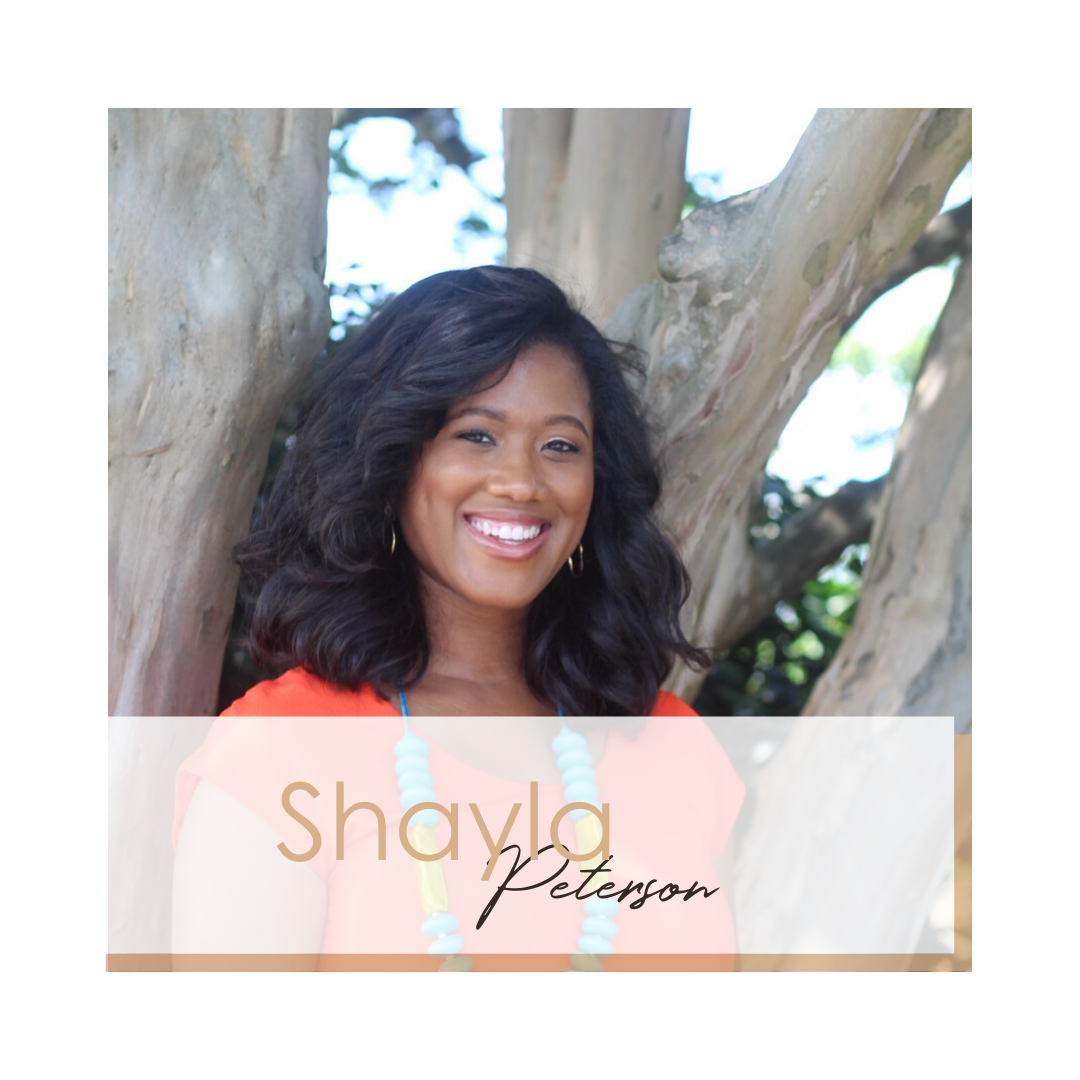 Licensed Clinical Social Worker
"Get Comfortable With Saying "No"
Licensed Clinical Social Worker, Shayla Peterson is passionate about helping women embody the best versions of themselves. She shares valuable insights on the real reasons women undermine ourselves with "yes" when our innate knowing tells us to say "no." Learn Shayla's skillful strategies you can use to uphold boundaries for yourself and become more comfortable saying no.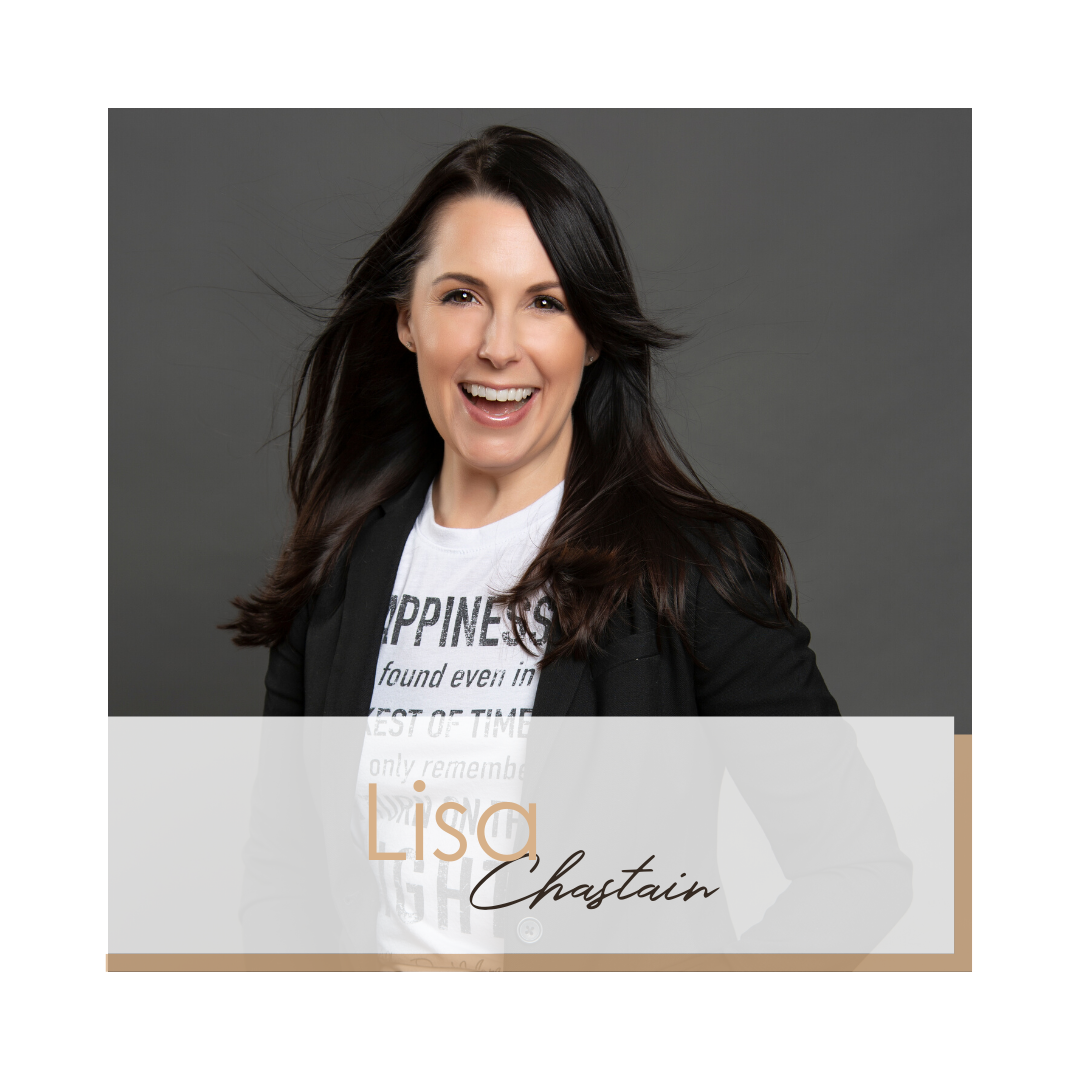 Financial Wellness Expert
"Own Your Financial Wellness"
Lisa Chastain is a financial wellness expert and best selling author of the book, "Girl Get Your $hit Together." Lisa shows you how to have empowering conversations about money, create a sense of ownership for your own financial wellness, and allow your finances to teach you about your priorities and what you value most. She empowers you to understand your relationship with money so that you can set healthy financial boundaries that lead to the success you want.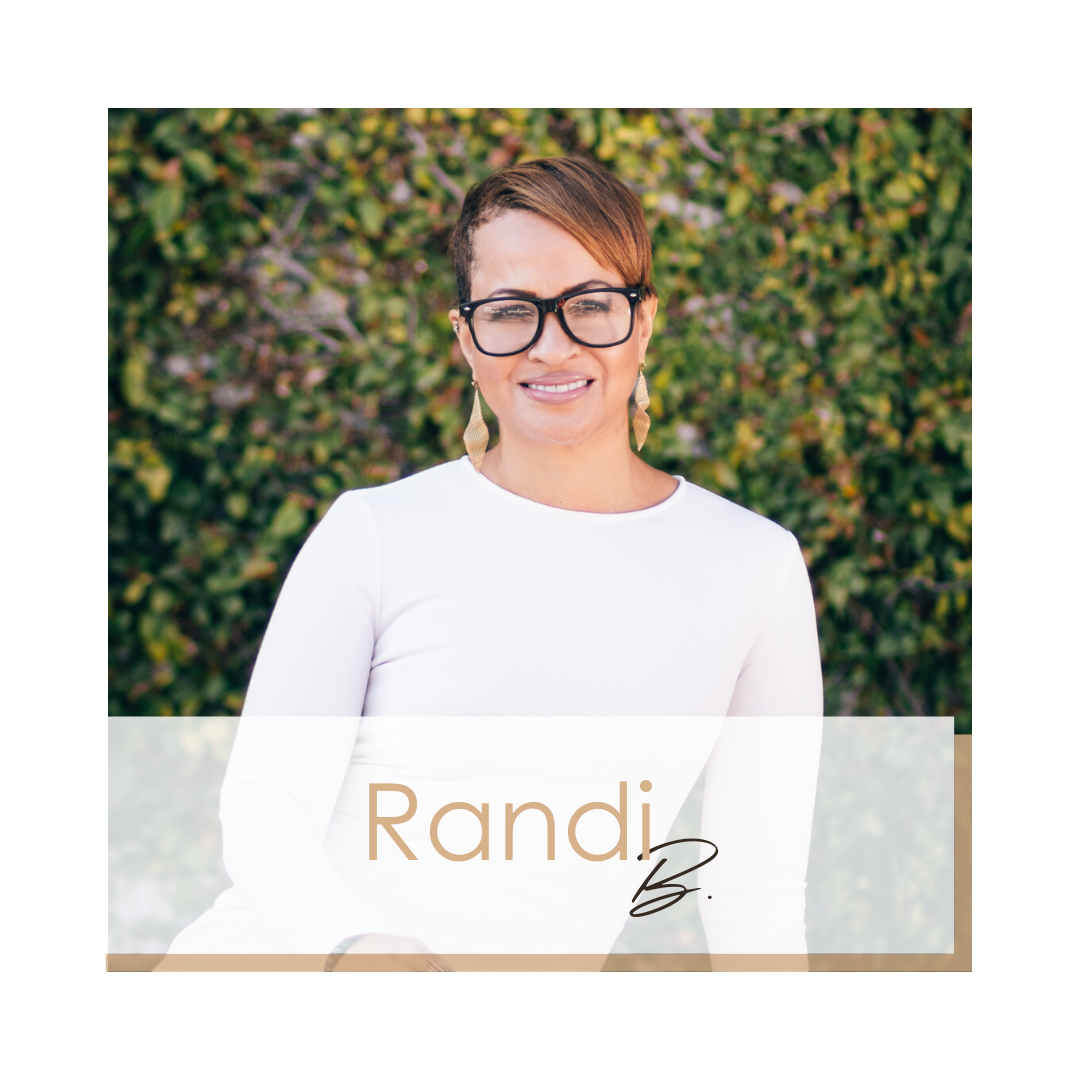 Sista•intendent of Inclusivity
"Bring Your Whole Self"
Randi B. (Bryant), former Diversity and Inclusion Strategist, tells her direct and candid story about training executives on the importance of leading with authenticity and inclusion—all the while keeping her own true self safely hidden. Randi shares the raw honesty she required of herself and how she now lives by her own truth and values, showing up fully and with personal integrity. She lays out the importance and personal power you gain through being boldly authentic in all of the aspects of who you are, and in everything you do.
Career & Life Coach
"Boundaries"
Owner of Jackie Mitchell Career Consulting and the founder of C-Suite Success Network, Jackie Mitchell, shares her vision to bring the discussion of "Boundaries" to the forefront in a powerful way before launching C-Suite. 
 Leading by example, Jackie coaches, mentors, and guides women to successful outcomes. In preparation for the launch of C-Suite, she brings you this exquisitely curated panel of 10 inspiring and successful professional women. 
Each day of this life-changing summit, two women share from their unique perspective, powerful stories and earned expertise, how to set the boundaries in your life that will help you reach your personal definition of success.
Randi B. wants you to Bring IT!! - Bring your WHOLE Self!
Eno Eka's - Your Story is Your Power!!
LaChelle T. Parker on Healthy Boundaries -- It Starts with YOU!
Lisa Chastain discusses Owning Your Financial Wellness -- We're all about taking responsibility for our STUFF, here in C-Suite!
Victoria Owolabi wants you to Effectively Communicate Your Value!